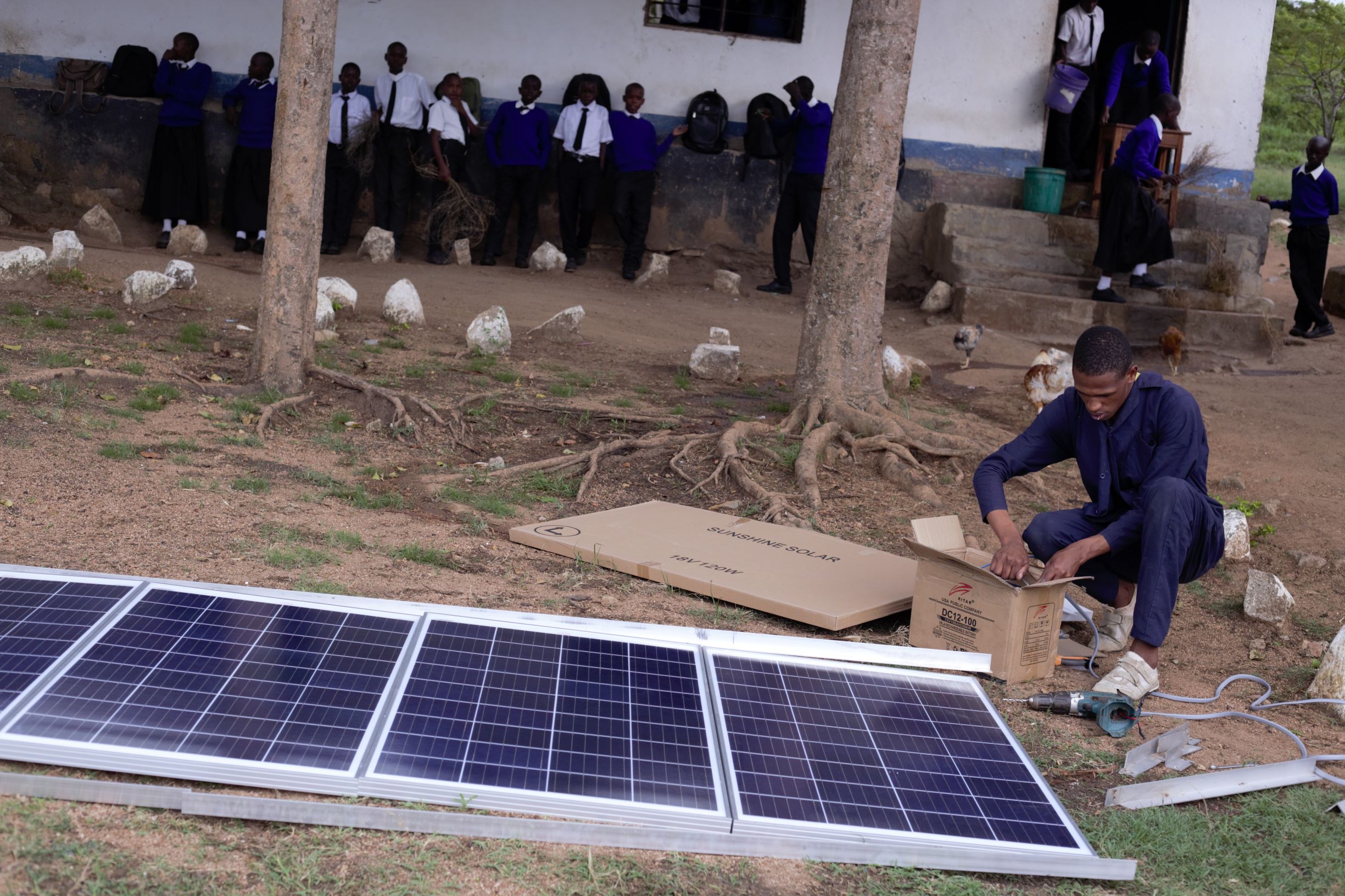 Last month Powering Potential completed SPARC+ (Solar-Powered Access to Raspberry Computing) upgrades at the Kabasa and Mekomariro Secondary Schools in the Bunda District of Tanzania, Africa near Lake Victoria.
Three Bunda schools received original SPARC labs in 2015 and with this project all three schools now have a SPARC+ lab with 20 Raspberry Pi computers and digital content. In the video below, check out what Dorcas thinks about the new computers at her school.
The Bunda District is one of seven in the Mara region. Home to just under 350,000 inhabitants, it is also the birthplace of Tanzania's first president, Julius Nyerere. Rolling grasslands and wooded hills dot the landscape for children walking to both Kabasa and Mekomariro for their education. Electricity and other resources may be scarce, but the enthusiasm of the students for learning is abundant. 
Upgrading to a SPARC+ lab entails expanding the solar grid, increasing the number of computers in each lab to 20, and providing additional training for the staff. This means a combined total of 900 students at the Kabasa and Mekomariro Schools, girls and boys, will benefit from the programs we provide! Technology education will also give these students a stepping stone towards both higher education and employment in Bunda's more populated areas, which in turn will raise the standard of living in their native villages.
The schools built additional tables and chairs for their expanded computer lab and the other expenses were funded by Moneygram Foundation, an initiative started by Moneygram to increase educational resources for the world's children. We thank them sincerely for their generosity in allowing us to expand education opportunities for students in Tanzania.
Founding Director Janice Lathen also highlighted Hon. Stephen Wasira for his participation. "These two SPARC+ upgrades complete a Bunda District project that was started in 2015 with then Minister of State, Hon. Stephen Wasira. The involvement of this high level government official smoothed the path to implementation. We thank him for his facilitation efforts and the Bunda District Council for their support."
Powering Potential remains committed to a future where accessible education is a reality for remote schools. By utilizing solar power, open-source technology and Raspberry Pi computers, we are bridging gaps in regions which traditional infrastructure has left behind. Our next project is a SPARC computer lab in the Serengeti at the Rigicha Secondary School. 
Our efforts continue because of amazing readers like you who are moved to contribute to our cause. Donate today. Thank you!