Powering Potential contributors live in 30 states and seven countries. Their desire to make a positive change in the world drives our progress and sustains our success. We honor them here.
Please join our team.
Foundations, Governments and Corporations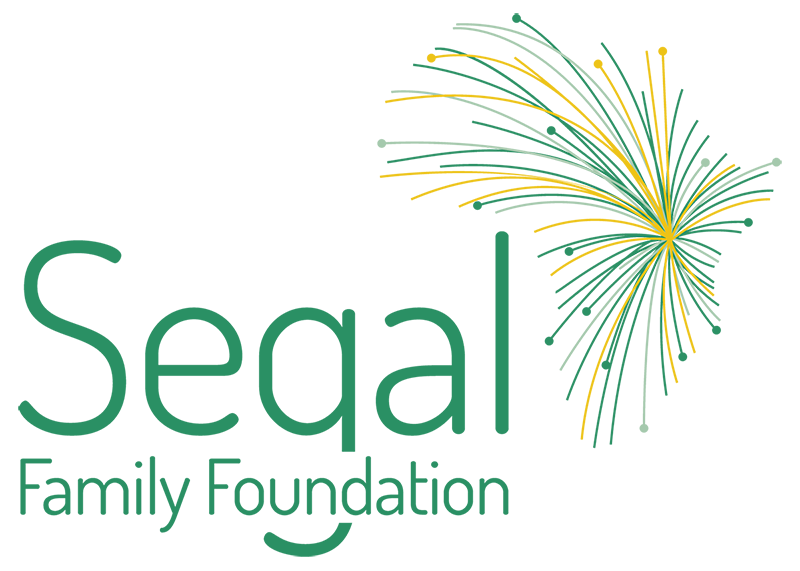 Since 2009 Segal Family Foundation has been supporting our work. They are the cornerstone of Powering Potential's foundation.
Barry Segal and Janice Lathen in 2019.
Bety N. Giles Charitable Foundation, Inc.
United Church of Dorset & East Rupert
Individual contributors are listed with permission and in alphabetical order. 
Anonymous
Manny Ackerman
Mark T. Adams
Donna Agati
James Allen
Dr. S. H. George Allen
Janisa Anandamohan
Tim Andriks
Reggie Bahl
Liz Bair
Marc Baizman
Marilyn Bakun
Barbara Barrett
Jane Baum
Dorothy Toth Beasley
Guirlaine Belizaire
Shula & Marvin Bendavid
Ulrika Bengtsson
Ken Berkowitz
Angela & Anthony Bilich
Pam Black
Eileen Blumenthal
Ahna & Peter Bogyo
Dave & Kelly Bozzuto
Victoria Brademan & Robert A. Enholm
Susanne Braham
Lorinda Brandon
Philip Brandt
Jessica & Terry Brasch
Hope Brennan
Barbara Brenner & Robert Rosengard
Joel Brenner
Jean Breunig & Family
Joyce & Paul Brown
Val Brown
Barbara Burr
Paul Burt
Catherine Byers
Kathleen (KC) Cannon
Michael Cavaliere
Paula Chandler & James Cornwell
Melinda Chang
Beth Chappel
Sreela Chatterjee
Mark Chemtob
Michael Cheng
Matthew Cohen
Patrick Cohen
Ted Cohen
Betsy Collard
Susan Collins
Janis Cooke
George Covey
Bob & Karen Cowan
Patrick & Kathy Coyle
Dakinis of Colgate Lake
Robert & Priscilla Dannies
Anita Daswani
Tina & Ronald De Cloux
Angel De Guzman
Karen De Mauro
Don Dean
David Deitch
In Honor of David K. Deitch
Mary Ann deMoya
Nate Derbinsky
Madeline Devaney
Bill Donaldson
Chris Dutra
Catherine Espinosa
Clay Fain
Milton Finger
Mary Fink
Chuck & Carole Finster
Shirley Forbes
David Fox
Joan Fraser-King
Jon & Diana Freid
Dana & Bruce Freyer & Family
Ellen Friedman
Surya Ganguly
Jon Gartenberg
T J & Barbara Gilmartin
Beryl Goldberg
Judy & Mike Golub
James & Celeste Graves-Hoyal
Todd Grossman
Erna Grasz
Herb & Bobbie Gstalder
Michael & V. Ena Haines
Mirna V. Hansen
Ron & Joan Hare
Lewis Harrison
Joyce Hawes
Curtis & Lucinda Headwick
Bump Heeter
Barbara Hempill
Fred Hersch
Mim Hightower
Jack & Carol Hirschfeld
Florette Hoffheimer
Nancy Hollister
Susan Hoover
David Horne
Sandy Hougland
Elizabeth Hunt
Mark Hyman
Carol Iannone
Sherry & Ahmed Issa
Lisa & David Issroff
Jacobson Family
Emily Johnson
Jeff Johnson, UI Wizards
Steve Jordan
Abigail Kagle
Sonia Karkare
Sujata Karkare
Sonya Kehler
Matthew Keith
Memory of Catherine Kelley
Laurel Kendall & Homer Williams
Matt Kershnar
Jenny Tenorio Ketcham
James Kibler
Brooke Kienle
LouAnne Kirkwood
Louis & Elana Klein
Ethan Klemperer
Andrew Klobe
Anne-Marie Klobe
Jim Klobe
John & Randi Klobe
Therese Klobe
Betsy Kovacs
David Kraut
Olga Kruse
Cynthia Kudren
Eve & Jay Landau
Bob & Amy Lathen
Hoyt & Wanda Lathen
Janice Lathen
Margaret Lathen & Jim Branan
Jack Latta
Charles Lauster
Luther Lee
Mary Lennon
Donna Lias
Samantha Liberatore
Warren Liebesman
Robert & Anna Lim
Dan Long
Elizabeth Long
Gina Lucas
Michael Ludin
Helen MacLean Modie
Olivia Magdelene
Donald L. Maggin
Madeline Mallon
Ali & Scott Marano & Family
Professors Arnie & Karen Markoe
Gerald Marks
Gregg Marshall
Jon McCracken
Ahna McCracken
Sandra McCracken
Steve McGee
Jill McManus
Matt & Lori McNearney
Koen Meersman & Kris Scheerlinck
Karin Meyer
Laura Middleton & Benedicta Mistal
Bob Miller
Marsy Mittlemann
Helen Modie
Nonnie Moore
Kent & Ann Morgan
Scott Morgan
Beverly Morris
Jennifer R. Morris
Amy Moses
Peninnah Mshiu-Minja
Tara Mulqueen
Jeanne Nagel
Delfina Nahrgang Kaz
Paula Nassivera
Wayne Nelson & Alice Maggin
Peter Neofotis
Steve Newman
Carol & Carter Njus
Mteule Nkomo
Greg Obenshain
William & Penny Obenshain
David Osband
Sandra Ospina
John M. Owens
Prem Pandian
Janice Paquette
Jeannie Pasternak
Denis Petrov
Jörg Pfründer & Friends
Ronda Pierce
Karen Pratt
Maura Quealy
Meera Ravi
Ann Reichert
Dana Rensi
Mari Renwick
Ed & Anne-Marie Resor
Susan Rickert
Kirsten Roberts
Donna Rohlf
Dan & Shelby Rootenberg
Sarah Roy
Evelyn A. Roys
Janet Roys
Nile Runge
Charles Saaf
Judy Sadler
Judy Sager
Doris & Gabe Sahd
Nilopher Sahney
David & Jessica Saitowitz
Deanna Saltzman
Raphael Z. Sangeda
Patricia Santamaria
Gauri Savant
Kathryn Schmiedicke
Laszlo Schneider
Ben Schumacher & Allison Gleichman
Zachary Scott
Barry & Dolly Segal
Joanna & Richard Segal
Anand Sethupathy & Monisha Nag
Lynn & Carrie Shaeffer
Murali Shanker
Palmer Shaw
Emilia Sherifova
Nicky Sherwood
John Shirley
Dorothy Sibert
Larry Silver
Marc Silverman & Lili White
Susan Simmons
Libby Skala
Eric Smith
Mark & Barbara Spencer
Jinny St. Goar & Joe Donovan
Helena Starcevic
Joyce & John Stauffer
Cheryl & Frank Stearn
Martha & David Sternberg
Nan Stewart
Beverly Sturgess
Alan D. Sugarman
SullivanStrickler LLC
Cossette & Stanley Sun
Lucy Swenson
Ilene & Michael Taekman
Maria Tantillo
Jason Tanzer
Linda & Steven Taylor
Teachers College CIS staff
Judy Teller & Norman Tauber
Anicetus Temba
Marcia Thaler
Suzanne Timmer
Mark Topping
Barbara Torney
Dan Turkenkopf
Jamie Turner
Jessica & Josh Turnof
Swati Tyagi
Lois & Scott Urquhart
Robin Villa
Patricia Van Wagner
Virginia Venk
Chris & Colleen Wakley
Jason D. Wakley
Allison Danoff
Julie Weber
Don & Shari Wentz
Jean White
Anne Whitehouse
Judy Whitfield
Christa Williams
Jacquie Williams-Courtright
Andy Wong
Charlie Wood
Lynn Woods
Tom & Pam Workman
Nancy Yang
Paul & Maureen Yantes
David Yun
 $350 buys a solar controller  •  $200 buys a solar battery  •  $50 buys a battery box   •   $15 buys a 12 volt to 5 volt stepdown converter   
 Will you help us out?